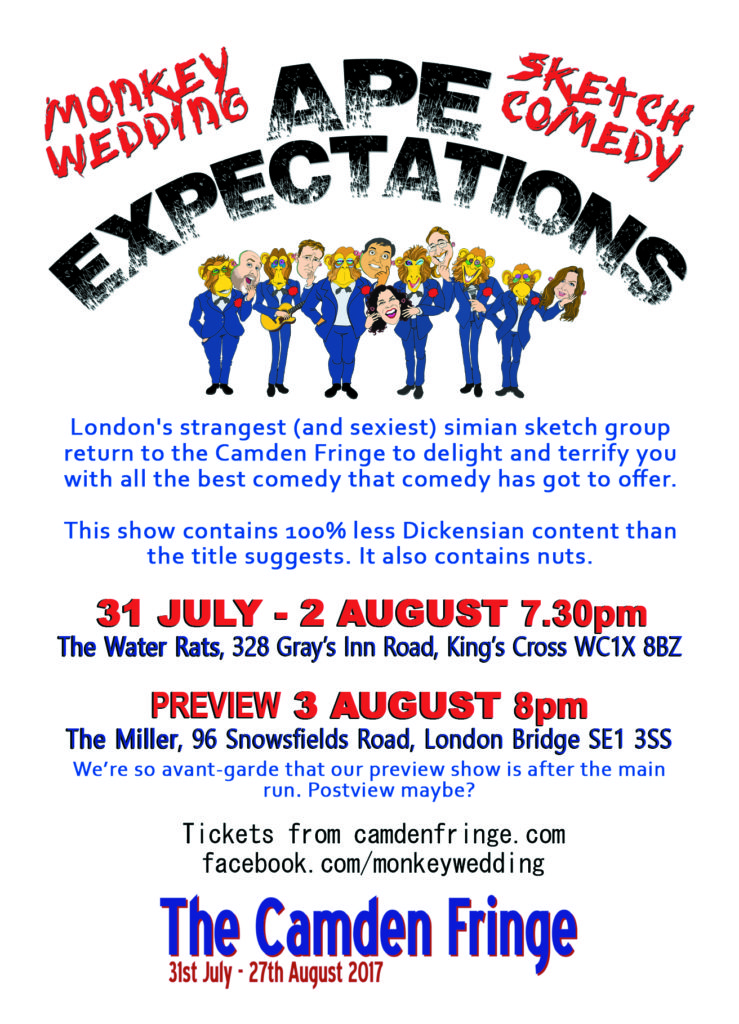 London's strangest (and sexiest) simian sketch group return to the fringe to delight and terrify you with all the best comedy that comedy has got to offer.
This show contains 100% less Dickensian content than the title suggests. It also contains nuts.
We're performing for 3 nights between Monday the 31st of July and Wednesday the 2nd of August at The Water Rats near King's Cross, then one extra night on Thursday the 3rd of August at The Miller near London Bridge. It's going to be a lot of fun, so invite all your friends!
Tickets are available online and on the door, for tickets at The Water Rats book here:
https://cam.tickets.red61.com/performances.php?eventId=3113:1948
And for The Miller, book here:
https://cam.tickets.red61.com/performances.php?eventId=3113:1961